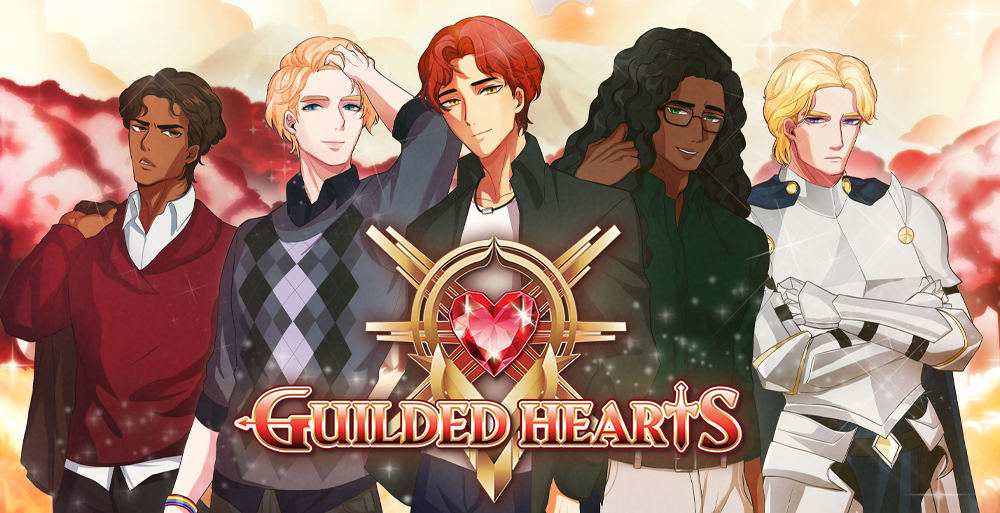 Guilded Hearts
Demo + Kickstarter Coming Fall 2022!
🧡 Join the Discord Server 🧡
🧡 Follow us on Twitter 🧡
🧡 Wishlist on Steam 🧡
🧡Development Blog 🧡


---

All things considered, Julian (customizable) lives a pretty normal life.
He does online university work, is hopelessly single (but has a habit of crushing on cute boys), and spends most of his free time on a fantasy MMO – Lost Heroes.
Little does he know that Lost Heroes will be what pulls him into a new, budding romance...
Whether he pursues the arrogant pretty boy Guillermo, his charismatic roommate Casper, the coy store clerk Archie, or his mysterious guildmate Verdant, join Julian on an unexpected journey of self-discovery, heartache, and love.


Genre: BxB, slice-of-life, romance, drama
Rating: 18+ (NSFW content; SFW/PG-13 version also available)
Length: ~60,000+ words
Routes: 4
Estimated Release: Q1 2023
Platforms: Windows/Mac/Linux, Android
Customizable MC (name, appearance, chat profiles)
Skippable 18+ scenes

Multiple chat styles/interfaces
Content/Trigger Warnings: Foul language, homophobia, domestic abuse, mentions of violence, cheating, petty crime, pornography, sex work, terminal illness/end of life care, HIV+ character